---
Lilli-Marlen
The Queen mother lode donor of all time.  Her influence comes to us via her three most outstanding daughters. Kerstin and Krispy Kreme both by Hafke and also Gibbons Lilly by Romulus.  No cow has had  a greater impact on the breed and our herd as Lilli-Marlen.
We have 27 cows in our herd that are decendents of Lilli-Marlen
---
---
---
---
MFI Helga 28W
Helga 28W is sired by Whistler and her mother is a full sister to Impact and Legend! Helga 28W was the high selling heifer calf in the MFI dispersal and produced a Dirty Harry heifer calf that topped the PHS dispersal at $10,000. Helga 28W is bred back the same way for a 2017 fall calf.

---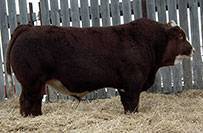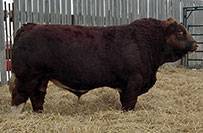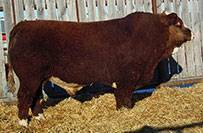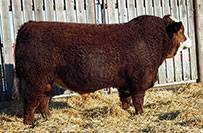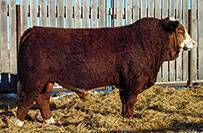 Double Bar D Spitfire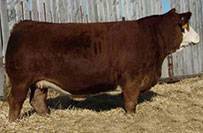 Double Bar D Treat 188A
Horned • Fullbood • RLD 188A • 1121217 • 6/11/13
Sire: MFI Jeremiah 9022 (Juggernaut) Dam: Virginia Ms Treasure 4T
Treat was an easy standout in our replacement bred heifer pasture this summer. She is an attractive, smooth made, easy fleshing heifer with matron written all over her. We can't say enough about Treat's dam, 4T. Consistently producing great ones with Spitfire at the top of the list and las year with 10 sons in our bull sale from 4 different sires averages $9,850. Herdsire MFI Jeremiah 9022 (Juggernaut) is here at Double Bar D for the long haul as he keeps siring the right kind!
---
---
---
---
---
---
---
---
---
---
---
---
---